Cattle For Sale:
Headacher Pingerly Erica – $900
Born July 9th, 2017   Reg #:  MSCANF11152920
Open heifer, ready to breed.  Well grown heifer by breed's #1 LPI bull.
Bred Oct 21 to Hardcore Othello Snoopy
Sire:  Treeton Pingerly (#1 LPI)

Dam:  Perrybrook Mitzy Empress VG-88 (5-8)
Sired by Oceanbrae Diamond Jack
Contact:  Jenna Kippen, Schomberg, ON   (647) 212-4407 or crazycowgirl_24@hotmail.com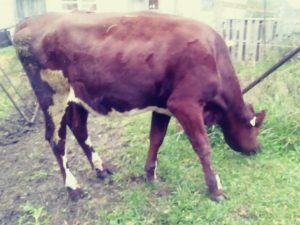 ---
Babyburn Zumba Lady in Red
Born March 22nd, 2018   Reg #:  MSCANF111107280
Sire:  Mapleton Vly J Zumba

Dam:  Richford Diamond Jack Lydia VG-85 (4-2)
Sired by Oceanbrae Diamond Jack
1-11 305d 2x 8597M 323F 3.8% 280P 3.3% BCA: 371-344-373
3-1 305d 3x 12439M 486F 3.9% 393P 3.1% BCA: 460-446-441
4-1 proj. 3x 10220M 384F 3.8% 339P 3.3% BCA: 346-325-353
All Time Class Leader for Three Year Old – Milk
This Junior Calf comes from a deep, productive cow family.  Heifer located in Lac St-Jean, QC.
Contact:  Bernard Plante  Tel: (418) 719-5470   Email: b.plante.conseils@gmail.com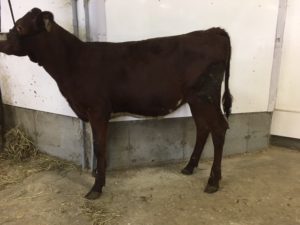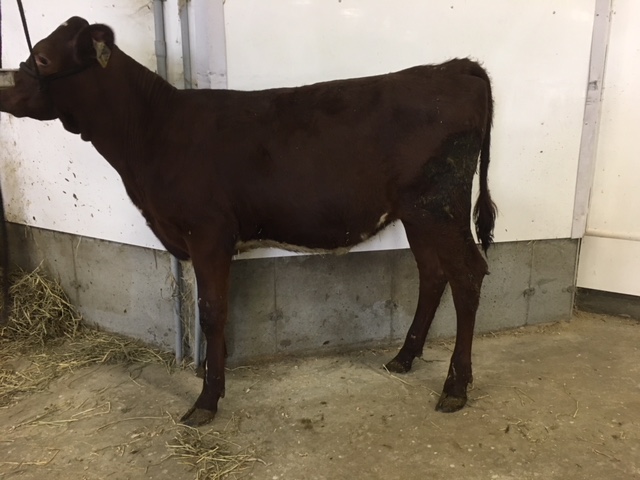 Embryos For Sale: