Lot 2:  Oceanbrae TP Miranda ET
Reg #:  MSCANF12106557       Born:  February 16th, 2017  (Winter Yearling)         Colour:  Red & White         Purity:  82%
PA LPI +1416 (Apr'18)  EBV:  541M  -14F  -0.61%  +10P  -0.11%  +6 Conf  (27% rel.)
Bred May 29th, 2018 to Ecuafarm Kaiser Royalty.  Checked safe in calf.
Reserve Price:  $2800
Oceanbrae TP Miranda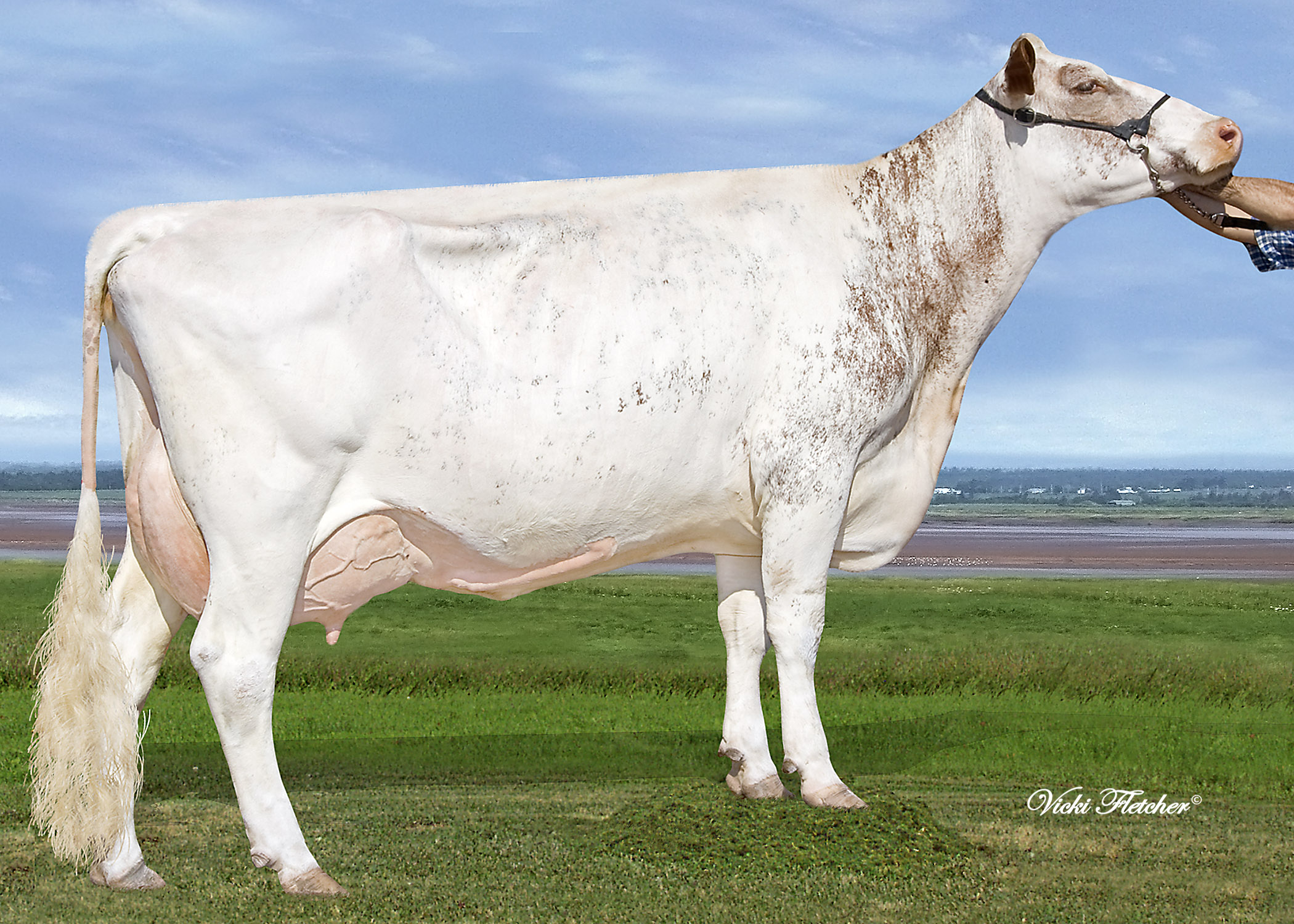 Dam: Oceanbrae N Missy EX-93
Consignor:  Oceanbrae Farms, Miscouche, Prince Edward Island
Tel: (902) 436-7881    Email:  mhbarrett@pei.sympatico.ca
Miranda is likely to be one of the last Pingerly daughters available for sale in Canada, as Pingerly semen is no longer available.  Pingerly is the #1 LPI sire in Canada, with breed leading milk production as well as high end type, particularly well attached, stylish udders.
Miranda's dam is Oceanbrae N Missy EX-93-4E, a former Reserve Grand Champion at the National Show as well as a Class Leader for production, producing just under 12,000 kg of milk as a Mature Cow.  This heifer comes from an outcross pedigree to most North American sire lines.  This will also be the last Missy heifer to sell from Oceanbrae!
Sire:   Treeton Pingerly (CDN link)
Silverleigh Monarch x Treeton Princess 978th
#1 LPI Sire in Canada (Apr'18)
+2166 LPI (Aug'18)  EBV: +992M  +23F  -0.31%  +28P  +0.05%  +13 Type
28 classified CAN daughters:  1 EX 10 VG  11 GP  6 G

Dam:   Oceanbrae N Missy EX-93-4E (8-9) (CDN link)
Sired by Hauxwell Notary
6-8  305d  10,496M  407F  3.9%  300P  2.9%  BCA: 343-334-300
8-7  305d  11,867M  521F  4.4%  326P  2.8%  BCA: 380-424-320
Lifetime:  6 lact.  64,891M  2231F  3.4%  1914P  3.0%  BCA: 341-296-306
1st Two Year Old and Reserve Grand Champion, National Show 2008
MGD:   Fieldcrest Missy
Sired by GMC Mr. Lucy Lenny
3rd Dam:   Fieldcrest Marissa VG-85 (3-8)
Sired by Fieldcrest Architect
3-2  305d  8142M  281F  3.5%  258P  3.2%  BCA: 309-263-300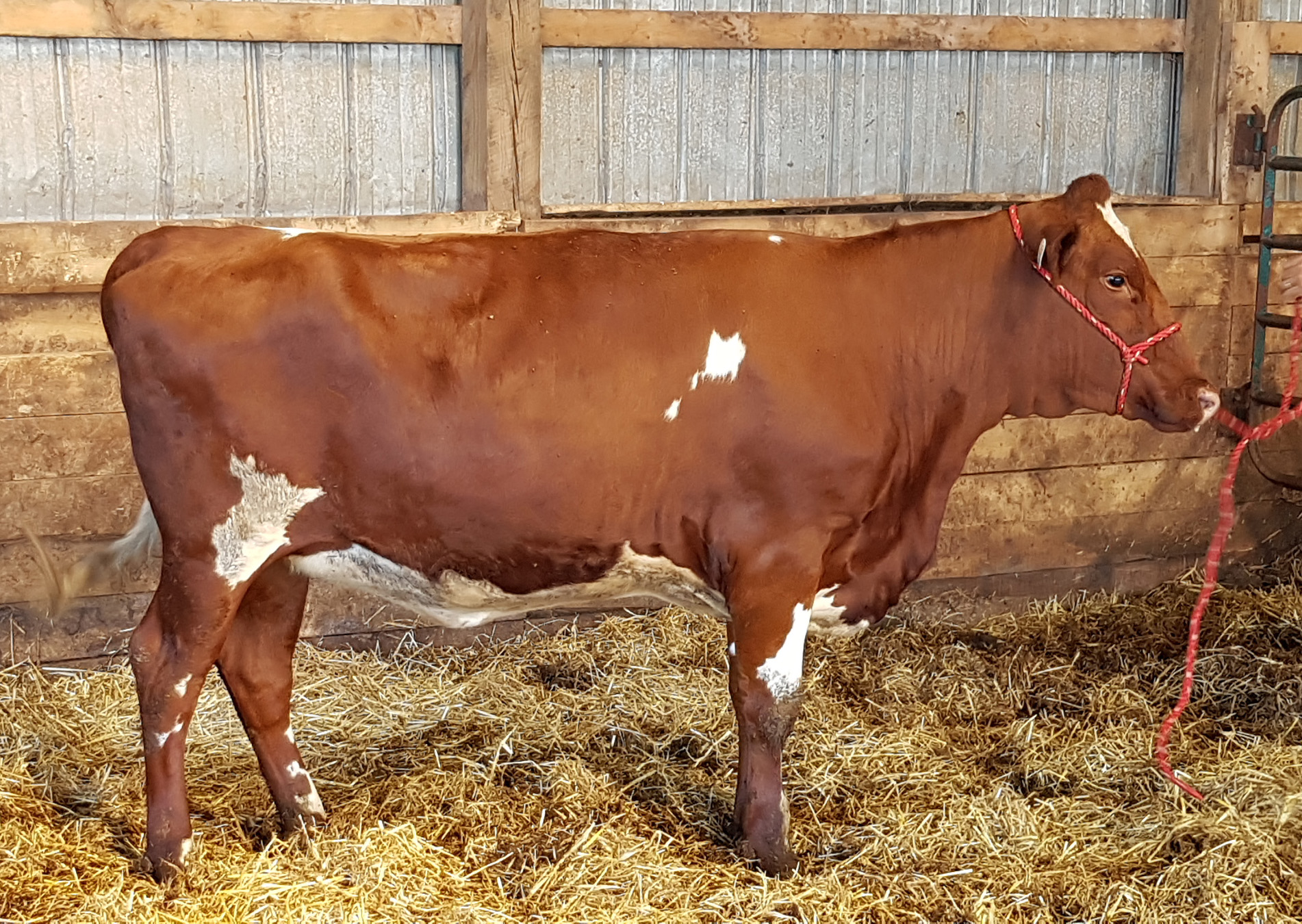 Oceanbrae TP Miranda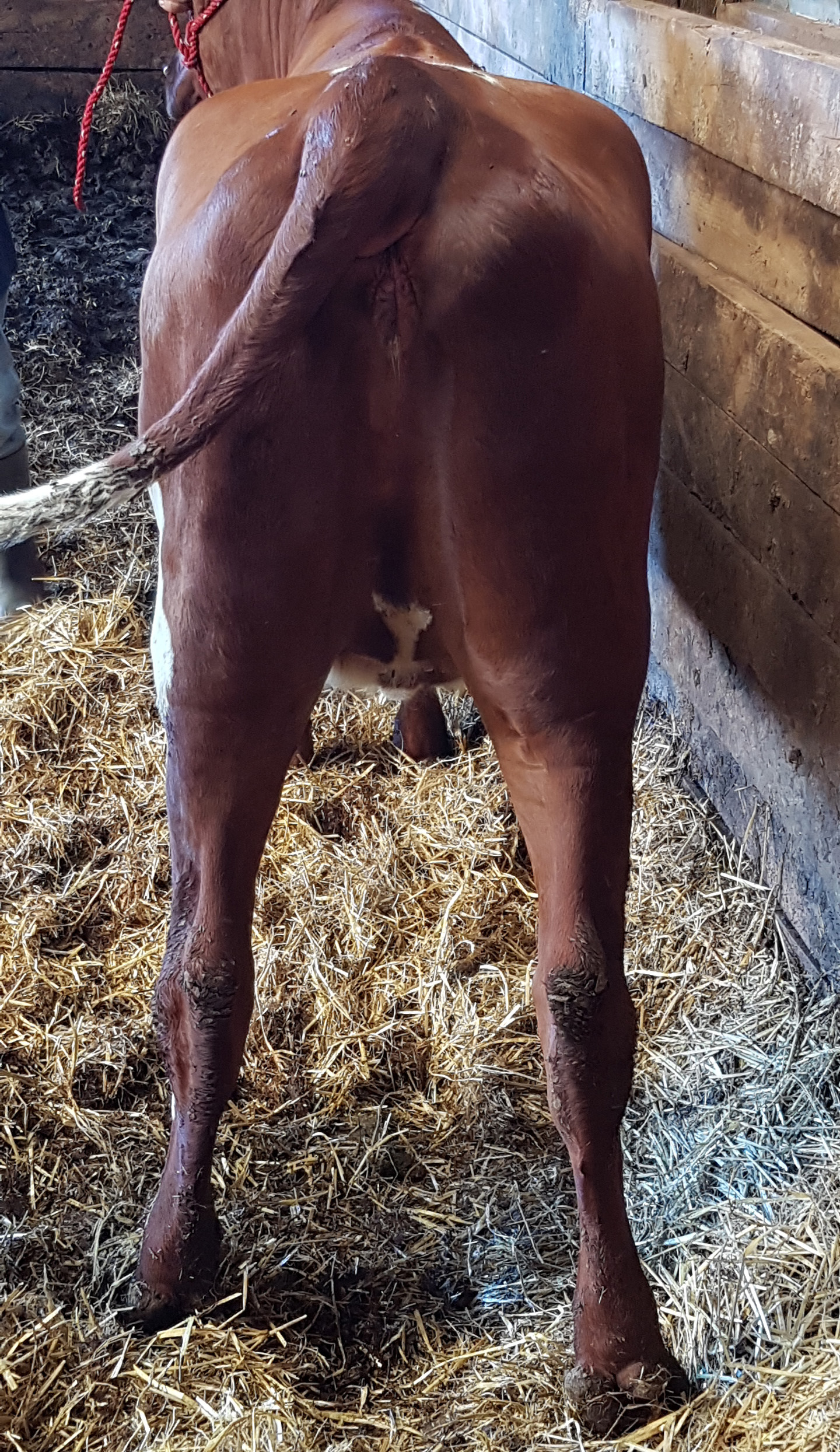 Oceanbrae TP Miranda