Lot 4:  Headacher Mocha Idette
Reg #:  MSCANF11152921       Born:  July 19th, 2017  (Summer Yearling)         Colour:  Red with White Markings           Purity:  88%
PA LPI +1633 (Aug'18)  EBV:  +171M  +6F  -0.03%  +3P  -0.04%  +9 Conf  (30% rel.)
Sells open.
Reserve Price:  $1200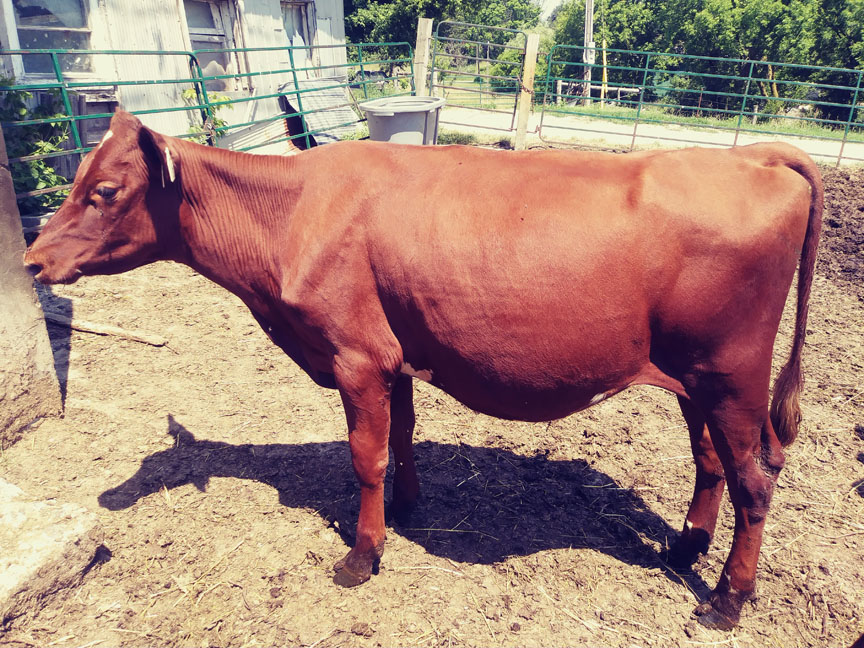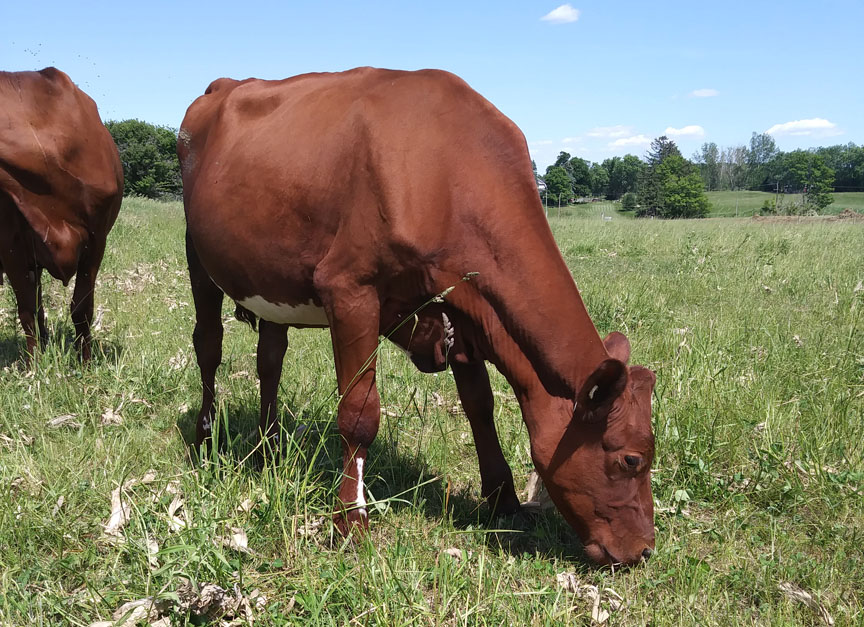 Consignor:  Jenna Kippen, Schomberg, Ontario
Tel: (647) 212-4407    Email:  crazycowgirl_24@hotmail.com
"Idette" is a super stylish Summer Yearling from an accomplished cow family.  She has a sire stack (Mocha x Logic x Ace) with lots of index, and her Logic dam classified Very Good in first lactation.  Her maternal grand-dam is a sister to the 2016 and 2017 National Show Grand Champion, Richford Ironman Iceland.  There is lots of production in this cow family, and it is a family that has bred true for many generations.  The family goes back to the Ridgeway Irma EX-7E cow that was imported to Canada from the United States and has family members succeeding in multiple Canadian herds.  Show style, and deep pedigree to go along with it!
Sire:   Clarefield Mocha (CDN link)
Glenbrook Ultimate x Worthwhile Millie
70 classified CAN daughters:  2 EX 20 VG  38 GP  10 G
+1506 LPI (Aug'18)  EBV: +107M  -9F  -0.23%  0P  -0.06%  +9 Type
Dam:   Headacher Logic Imagine VG-85 (3-3) (CDN link)
Sired by GMC Rebel Logic

MGD:   Headacher Ace Iris GP-80 (2-8)
Sired by Kulp-Gen Jurist Ace
2-2  305d  7971M  290F  3.6%  247P  3.1%  BCA: 350-315-334
3rd Dam:   Headacher Prince of D Ireland VG-85 (3-1)
Sired by Innisfail Prince of Diamonds
6-8  305d  11,057M  362F  3.3%  328P  3.0%  BCA: 350-290-318
Lifetime:  5 lact.  45,094M  1541F  3.4%  1375P  3.0%  BCA: 304-259-284
Daughter:  Richford Ironman Iceland VG-88  -  National Show Grand Champion 2016 & 2017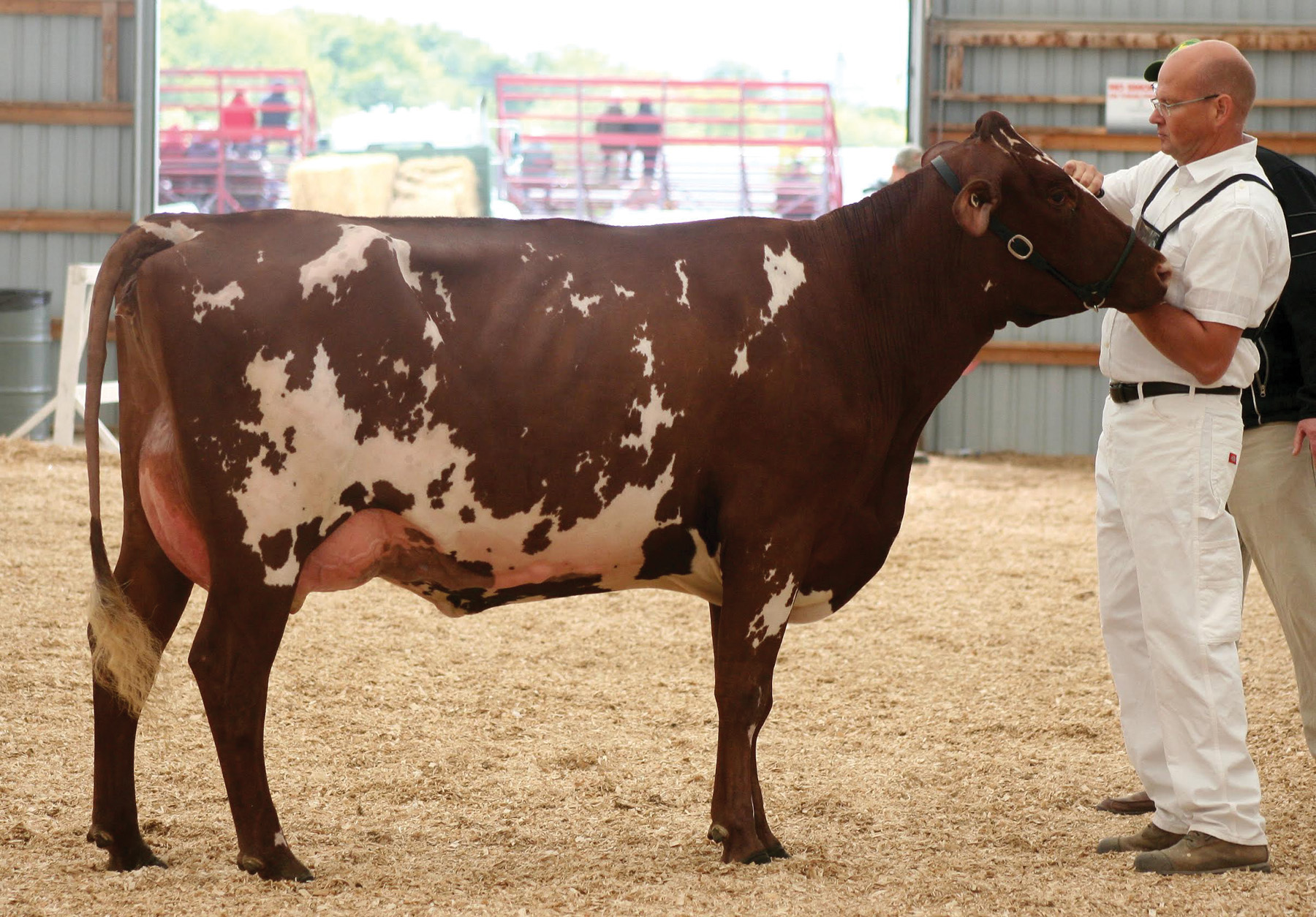 Richford Ironman Iceland VG-87