Lot 7:  Headacher Blaine Diamond
Reg #:  MSCANF11152915      Born:  March 27th, 2016  (Junior Two Year Old)         Colour:  Red with White Markings           Purity:  81%
PA LPI +1229 (Aug'18)  EBV:  -130M  -4F  +0.04%  -4P  +0.02%  +5 Conf  (15% rel.)
Sells fresh.  Due August 20th.
Reserve Price:  $1500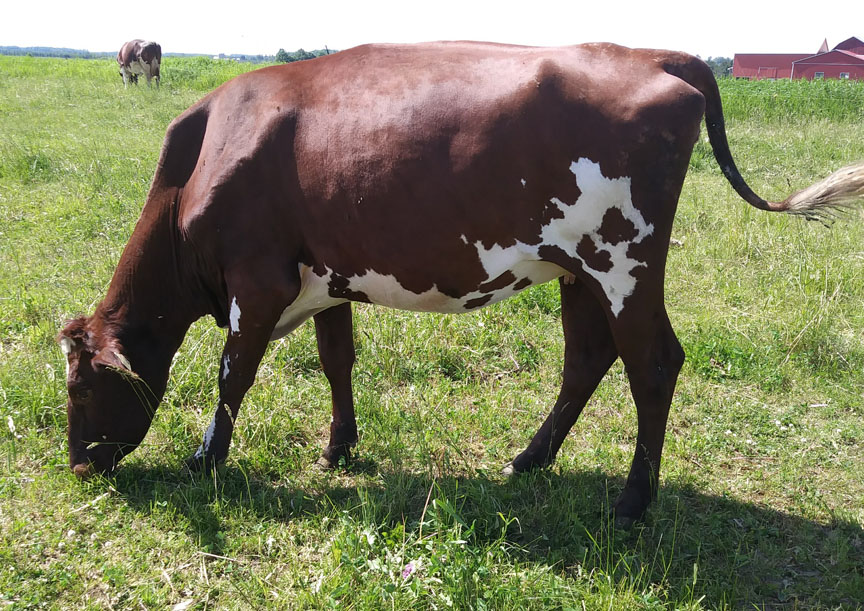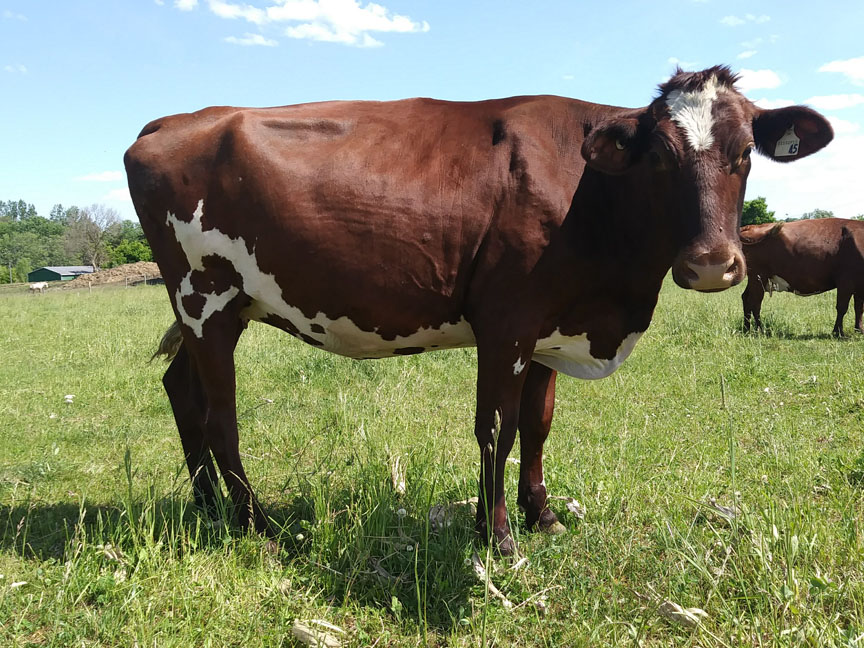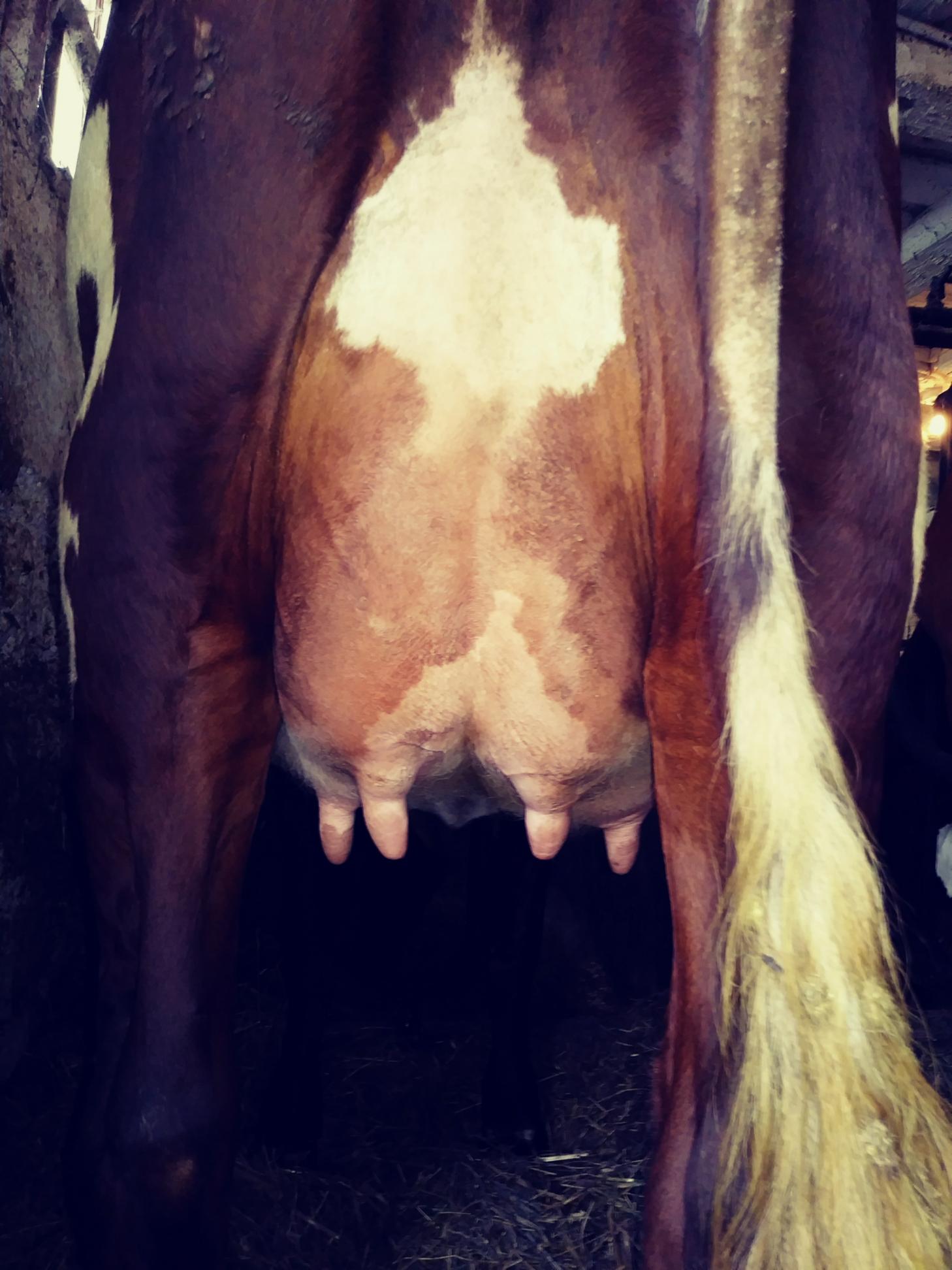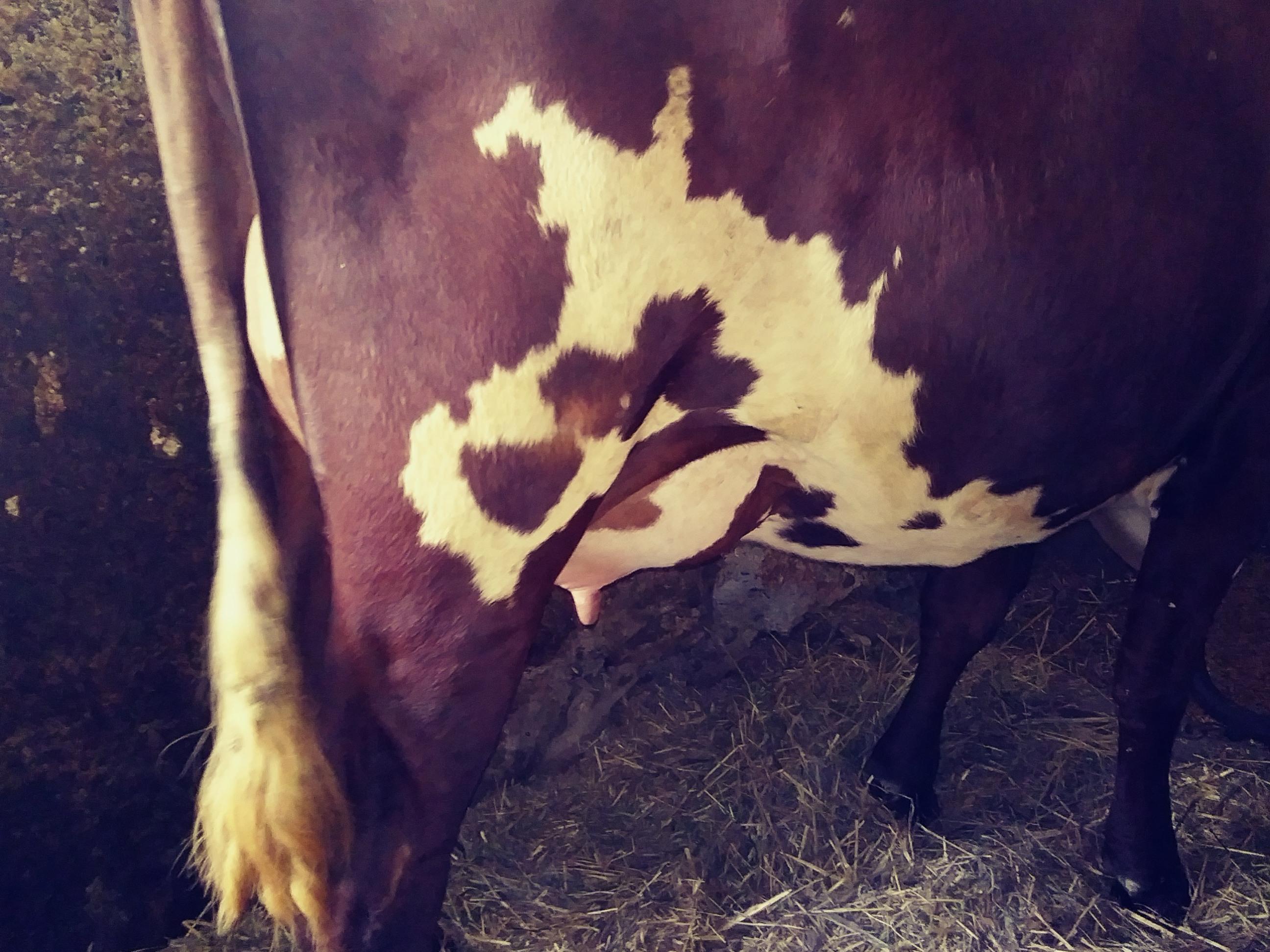 Consignor:  Jenna Kippen, Schomberg, Ontario
Tel: (647) 212-4407    Email:  crazycowgirl_24@hotmail.com
"Diamond" is one of the oldest Blaine daughters in Canada, backed by three generations of Very Good and Excellent cows.  Her maternal grand-dam, Darcy, milked for 6 lactations in a pasture-based herd with limited grain feeding but calved back regularly each year and has now had three daughters scored VG or GP.  If looking for milk this fall with some style to go with it, take a long look at this heifer!
Sire:   Eichlers Liriano Blaine EXP (CDN link)
Mysha-WO Advent Liriano x MJ Eichler DAP Bianca Blessing

Dam:   Headacher Logic Darla VG-85 (3-0) (CDN link)
Sired by GMC Rebel Logic

MGD:   Headacher Kourt Darcy VG-88 (4-8)
Sired by Gold Mine Frost Kourt
5-6  259d  5702M  232F  4.1%  185P  3.2%  BCA: 191-193-191
Daughter:  Richford Ironman Darby GP-82   1-11  305d  6031M  3.8%F  3.2%P
3rd Dam:   Daddy's Dream Richy EX-90-2E
Sired by Shady Brae Dan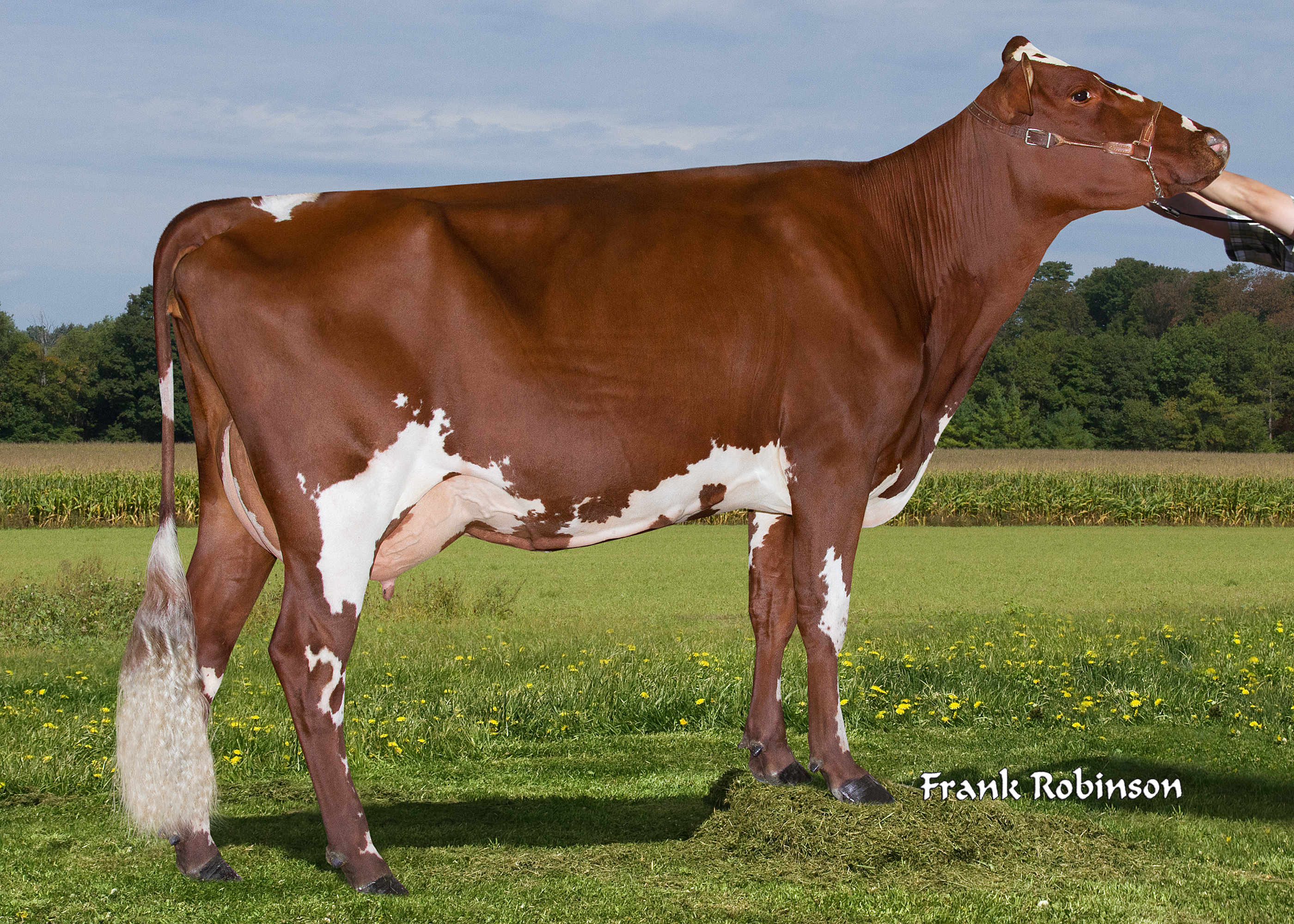 Headacher Kourt Darcy VG-88